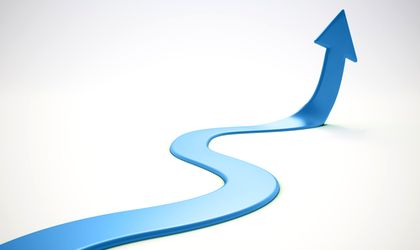 Analysts at Nomura investment bank said Romania was the only major economy in Central and Eastern Europe that has registered a significant growth rate in the first three months on the back of looser policy.
The local economy has increased by 4.3 percent of GDP in the first quarter against the same period of last year, according to a flash estimate by National Institute of Statistics (INS).
"This was one of the highest quarterly growth rates since the crisis and we suspect was broad-based across consumption (from the VAT cut and very strong real wage and employment growth), together with ok credit growth, and Romania has arguably had a little more a of hangover of structural fund momentum to keep it going in project terms – as its targeted boost to absorption rates came late in the last semester," said Nomura.
The bank has upgraded the growth rate for Romania to 4.5 percent from 4.2 percent. For next year, the lender forecasts a further increase of 3.8 percent of GDP.
Nomura added that the interest rates will probably have to be hicked in the second half of this year as inflation rebounds.
"We see rates at 2.00 percent at year-end (from 1.75 percent now) and at 3.00 percent at the end of 2017," said the bank.
In a separate statement, economists at ING Romania said that trade and IT&C will help economic growth this year, while the contributions from industry and construction will be limited, according to confidence indicators.
Romania had the biggest growth rate out of all EU member states in Q1, according to Eurostat, the statistics office of the EU.
Ovidiu Posirca