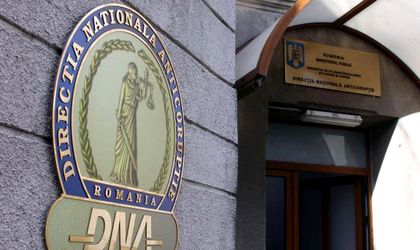 Justice minister Tudorel Toader said today that no prosecutor has yet submitted their name for the chief anti-corruption prosecutor job, left vacant after the dismissal of Laura Codruta Kovesi. The deadline for candidates to apply is August 24.
Tudorel Toader launched a second call for applications on August 6, after he rejected all four candidates who applied in the first selection procedure.
Candidates can submit their names by August 24 at the Human Resources department of the Justice Ministry. Interviews with the minister will be held between September 3 and 5, and the results will be announced on September 6.
The proposal(s) made by the Justice minister will be submitted to the Prosecutors' section of the Superior Council of Magistracy for an opinion, and then the minister takes the proposal to the president, who can name the prosecutor the chief of the DNA.
Toader says he expects from candidates a managerial plan that includes the current state of the DNA, measures to improve activity and a timeline of their implementation. "You can't just come up with a description of the DNA and how well it has been working," he said.