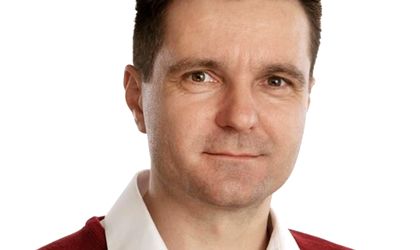 MP Nicusor Dan, the founder of the Union to Save Romania (USR), has resigned as president of the antisystem party, citing opposing views on a planned referendum that would legally block any attempt to regulate gay marriage in Romania.
Dan, who came second in last year's elections for Bucharest's City Hall, said that the danger for Romania is posed by "people who steal, while saying they defend traditions". The former political leader added that the USR attracted both conservatives and progressives and a debate about the structure of the family would generate tensions between party members.
Elek Levente, the head of USR Cluj, will be named interim head of the USR. Dan suggested that he might also resign from Parliament.
In the general elections, the USR's campaign was based on a strong anticorruption message, promoting new politicians that used to work in the private sector or for NGOs.
Clotilde Armand, vice president of USR and local counselor in Bucharest's District 1, asked Dan in a Facebook post to remain in the party.
In early May, MPS voted an initiative to amend the Constitution so that the family would be defined as an union between a male and a female, despite heavy criticism from the LGBT community. The vote came after the Family Coalition, an association claiming to promote the values of the traditional family, raised 3 million signatures from Romanians to initiate the referendum.
The initiative was passed with 232 votes "for" and 22 "against". Most of the votes against this change came from USR's MPs.
Nicusor Dan did not clearly state if he backs this change or not.