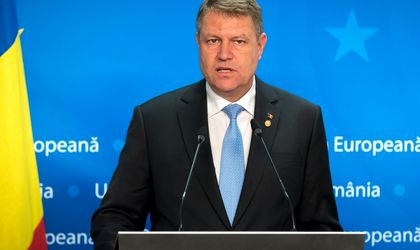 Echoes of the July 14 attack in Nice have been felt in Bucharest too. Numerous politicians have sent condolences to the French people and urged for solidarity in face of the third deadly attack in the past 18 months. At least 84 people were killed and several others were injured in what President Francois Hollande qualified as a terrorist attack.
"I firmly condemn the horrific attack that took place last night in Nice, during France's National Day" President Klaus Iohannis said in a message written on Facebook. "The terror has struck once again the French people, it has hit once again in Europe. A day of celebration was turned into one of mourning after a murderous hand claimed the lives of dozens of people and left behind more than a hundred injured.
The scourge of terrorism must be combated, cruelty must be stopped and we can do that only united against those who have no justification for their actions," Iohannis added.
PM Dacian Ciolos was quick to condemn the attack, in a Facebook message he wrote in Romanian and in French. "France is in tears. In Nice, the joy of celebrating the National Day turned into a tragedy. The lives of tens of people who were celebrating in the name of liberty, equality, fraternity, were ended in an inhumane act. In these moments, Romania stands by France, by the French people, tested again by an attack of an indescribable violence. I want to send my condolences to the bereaved families and strength to all those who go through this tough moment," Dacian Ciolos wrote. The Romanian PM also added a message in French, a language he is fluent in. "France in in mourning. I would like to express my condolences to the French people, to the families affected by this act of blind barbarity. We remain solidary against the hate and the violence," Dacian Ciolos wrote.
"Condolences to the families who lost their lives tonight in Nice! I want all those who were injured this evening to survive and to overcome the upcoming period," head of the Social Democratic Party (PSD) Liviu Dragnea wrote on his Facebook account.
Co-chair of the National Liberal Party (PNL) Alina Gorghiu also took to her Facebook account to condemn terrorist attacks everywhere and to wish the two Romanian citizens injured in the attack a speedy recovery. "Just two weeks ago, it was Instanbul. Today, it's Nice. Once again, terrorist acts are taking tens of innocent lives. We are by the side of those who suffer from the atrocities, with good thoughts. To the two Romanians injured in Nice we wish a lot of strength and hope that they will recover as soon as possible. Even in difficult times, like these, we must be aware that terrorism cannot and will never win, because the strength and solidarity of democracies are much stronger than those who want to harm us," Gorghiu wrote.
Former President Traian Basescu told radio station RFI that the Thursday attack in Nice is "incredibly cynical".
"When an entire nation is enjoying the National Day, a low-life with a lorry took over 80 lives and other hundred people in hospitals. This shows the ugly face of terrorism, the cynicism."
"Honestly, the feeling I have now is that it actually happened in Romania, because one cannot even feel otherwise. Everywhere this happens in civilized Europe, one has the feeling it is you, as European citizen, that is hot, that you are the victim of that cowardly attack," the former president said.
Clotilde Armand, the Sector 1 French-Romanian local councillor, took a very firm stance against terrorism and the attack that killed tens of people in her native country.
"The French National Day was turned into an occasion for mourning by a terrifying terrorist attack in Nice, which made over 80 innocent victims, including children. I am shocked and at the same time revolted by this wave of monstrous terrorist attacks orchestrated by islamists on European territory and especially of my beloved France. At the same time, I pray for the victims of the attacks and their relatives who are going through very tough times.
Unfortunately, islamist terrorists have taken advantage from the European spirit of tolerance and by our respect for human rights to harm us. It is time to show solidarity, but also of toughness in front of this wave of islamic terrorism.
Personally, I support the deportation of all of those who are responsible for disseminating the islamist terrorist propaganda and are sentenced for it by European courts. Similarly, mosques with radical islamist clerics should be closed. Religious freedom should no longer be taken advantage of to call for the perpetration of such atrocities," Armand wrote on her Facebook page.
"It's time to say it out loud that muslims who came to Europe, recent immigrants or even from the second or third generation, must respect the values of European civilization, of tolerance, respect for the rights and liberties of others, including for women rights, or they can consider moving to the Middle East countries," she added.
In a press release, Bucharest Mayor Gabriela Firea said she was "shocked and revolted by the criminal attack in Nice. My mind cannot even comprehend the slightest justification for such a hideous act. No ideal, no cause, no goal cannot be evoked to justify such a thing. There isn't any glorious fight, no sacrifice from those who perpetrated such a cruel act! It is simply an aggression against humanity as a whole! A heinous crime, orchestrated and carried out by a sick mind! I send condolences to the families of those who died in this attack and I pray for the lives of those who can still be saved,!" Firea said.
Georgeta Gheorghe