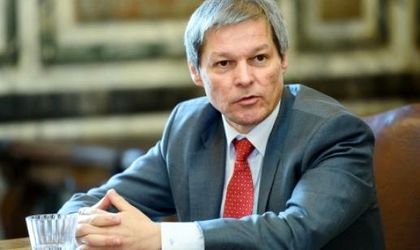 In the aftermath of the June 14 attack in Nice, which left 84 dead and many injured, Romanian PM Dacian Ciolos expressed his condolences and called for solidarity in face of the third devastating terrorist attack within 18 months.
"France is in tears. In Nice, the joy of celebrating the National Day turned into a tragedy. The lives of tens of people who were celebrating in the name of liberty, equality, fraternity, were ended in an inhumane act. In these moments, Romania stands by France, by the French people, tested again by an attack of an indescribable violence. I want to send my condolences to the bereaved families and strength to all those who go through this tough moment," Dacian Ciolos said in a post on his Facebook account. The Romanian PM also added a message in French, a language he is very fluent in. "France in in mourning. I would like to express my condolences to the French people, to the families affected by this act of blind barbarity. We remain solidary against the hate and the violence," Dacian Ciolos wrote.
The attack in Nice was also condemned by Romanian President Klaus Iohannis and other Romanian officials, politicians and public figures. "I firmly condemn the horrific attack that took place last night in Nice, during France's National Day" President Iohannis wrote on his Facebook account. "The terror has struck once again the French people, it has hit once again in Europe. A day of celebration was turned into one of mourning after a murderous hand claimed the lives of dozens of people and left behind more than a hundred injured.
The scourge of terrorism must be combated, cruelty must be stopped and we can do that only united against those who have no justification for their actions," Iohannis added.
On July 14, during France's National Day celebrations, the French coastal city became the scene of an attack that killed at least 84 people and injured numerous others. The attacker, a man who was gunned down by the French police, drove a lorry into the crowds gathered on the streets. French President Francois Hollande has qualified the act as a terrorist attack.
According to the Romanian Ministry of Foreign Affairs (MAE), two Romanian citizens were injured in the attack. 
Georgeta Gheorghe