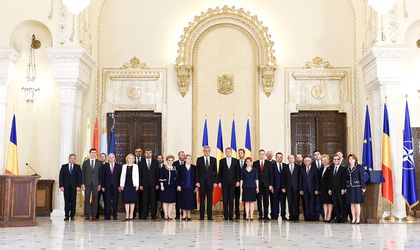 Daniel Suciu and Răzvan Cuc were sworn in on friday at Cotroceni palace as ministers of Regional Development and minister of Transport, after president Klaus Iohannis have rejected on several occasions the Government's proposals. 
Prima minister Viorica Dancila is in Spain, participating at the European Socialists Congress, and she was represented at the ceremony by the vice prime minister Viorel Stefan.
The minister of Finance Eugen Teodorovici and the minister of Foreign Affairs also participated at the ceremony.
President Iohannis had no statement after the ceremony, as he usually does.President Iohannis has signed on Thursday the decree  to name the two ministers.