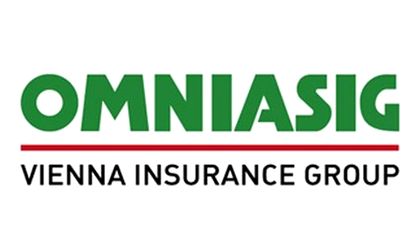 Omniasig's general director and 40 other directors are suspected of falsifying over one million insurance policies, according to investigators that said the damages amount to a couple of million euro in this case. On Wednesday, prosecutors carried out 49 searches at Omniasig subsidiaries and headquarters, 100 policemen being involved in the investigation.
The prosecutors are investigating several people, among which Omniasig's CEO and all the branch and sales directors. The investigation supposedly revealed that over one million insurance policies were forged.
Prosecutors are working on the assumption that Omniasig clients are not involved in the case.
Mediafax sources estimate that "truckloads of paperwork" departed from Omniasig offices on Wednesday and in the next couple of days several members from the management levels will be called in for hearings.
Omniasig VIG brokered insurance premiums of RON 881.1 million last year, down 14.2 percent compared to 2012, seeing as revenue from RCA and CASCO insurances dropped 11.5 percent, 33.1 percent respectively.
Vienna Insurance Group wants to assure profitability by the end of the year
Omniasig reacted in the second half of the day to the investigation by issuing a press release. The insurer states that the only point of interest for the investigation are home insurance policies issued in the second half of 2013, namely in the time frame when PAD policies became valid.
"Our company will collaborate with the authorities and give them access to all the documentation and information they solicit. At the same time we started an internal investigation to clear the matter", according to the Omniasig press release.
The insurer states that Omniasig activities have not been affected in any way by the checks.