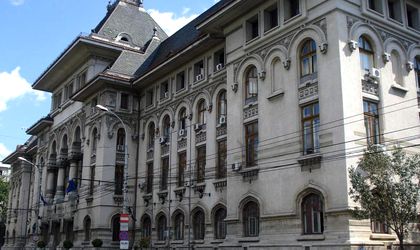 The mayor of Bucharest, Gabriela Firea, said on Tuesday that the mayor's office will start building next month the first major park and ride project in Romania's Capital city, in Pantelimon area, and prepares several infrastructure projects in order to ensure a better connection between Bucharest and its periphery Magurele, the location of Extreme Light Infrastructure (ELI-NP) EU-funded project. 
According to Hotnews.ro, Firea told journalists that the City's administration will build park & ride projects at all major entrances into the City, at the crossroads of Bucharest's ring road with A1, A2 and A3 motorways and major highways.
The mayor also announced major projects in order to improve the connection between Bucharest with Magurele, where major European ELI-NP project was built, including upgrading the size of the road between Bucharest with Magurele (Soseaua Bucuresti-Magurele) and building a new elevated tramway line between Bucharest and its periphery.
Studies show Bucharest is the city with the biggest traffic jams in Europe, due to poor infrastructure and poor traffic management.