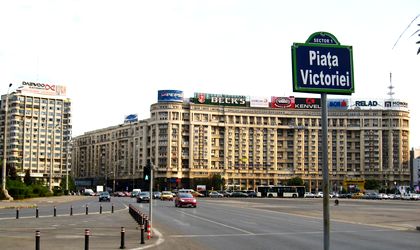 New rallies are scheduled for Wednesday, 1 February, and Sunday, 5 February, in Bucharest, against government plans to grant pardons to some convicts and decriminalize abuse of power. On Wednesday, the day when the executive could to adopt the measure via emergency ordinance, protesters are expected to gather in Victoria Square at 9 am.
According to Hotnews.ro, the Grindeanu Government is very likely to adopt the controversial emergency ordinance during Wednesday's meeting.
Mass protests took place across Romania for two Sundays in a row, with the most recent, on January 29, attracting around 50,000 people in the capital only.
"February 1 is the decisive day: the ordinance for the decriminalization of abuse of office, a.k.a. the Dragnea Ordinance, goes to the government meeting. Come tomorrow in Victoria Square, starting 9 am, to show them they cannot do as they please, at will. That this is our country too. We can let them win or we can face them. Hundred of thousands of Romanians showed us clearly, in the past two weeks, that we have a shot. Romania is our too and, if we want it to be democratic, for us and our children, we must fight for it! Bring your friends along or invite them directly from the event page! If you cannot make it during the day, we are waiting for you in the evening, starting with 6 pm," the event organizers wrote on Facebook page Coruptia ucide.
On Monday, Romanian President Klaus Iohannis asked the executive to scrap the proposed pardon law as well as to give up plans to amend the Penal Code, warning that "people's voices can no longer be ignored.
Georgeta Gheorghe