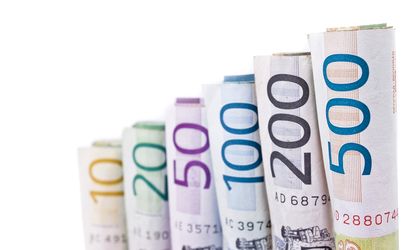 The European Commission and the European Investment Fund have announced a new pan-European venture capital funds-of-funds programme that will raise EUR 2.1 billion in total to invest in VC funds around Europe, according to Tech.eu.
VentureEU will be made up of six funds. Until now, the EU has invested EUR 410 million into this programme with a total target of EUR 2.1 billion. The remaining capital for VentureEU will be raised from independent investors, said the Commission in a statement.
The Commission and EIF believe this will lead to around EUR 6.5 billion worth of new investments in companies.
The six chosen funds will invest in several venture capital funds around Europe that back startups and SMEs in tech, digital services, medical technologies, life sciences, and energy. This will benefit around 1,500 startups and scaleups.
The EU's EUR 410 million investment is formed of EUR 200 million from the Horizon 2020 innovation programme, EUR 105 million from the COSME programme for small and medium-sized businesses, and EUR 105 million from the European Investment Fund via the Juncker Plan.