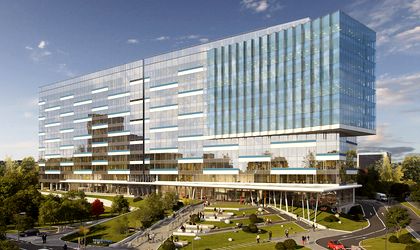 Barbu Vacarescu-Pipera area enters new development stage, transforming in the Metropolitan Hub in North of Bucharest, according to an analysis of the Bucharest Real Estate Club.
The new investments reaching to approximately EUR 1 billion will be in office, retail, residential and hotels projects, together with the public investments in a new hospital.
One of the biggest offices owners in Romania, Globalworth, announced that it acquired two lands for EUR 16 million near its projects Globalworth Plaza & Green Court. Globalworth plans to develop here two innovative office projects, on a surface of 40,000 sqm, with green roof. Also in this area, the company develops Globalworth Campus, a premium business park of 88,000 sqm, formed of three buildings, that will be finished until his year-end.
Moreover, the South-African investments fund NEPI ROCKCASTLE is expected to begin the expansion works at Promenada Mall, a mixed project of commercial spaces and offices on a surface of 60,000 sqm. According to a public report of the company, the new project already benefited of investments of EUR 33 million until the end of 2017 and the total costs are estimated to EUR 166 million. The delivery date is forecasted for S2 2020.
Skanska has already begun the works for the project equilibrium. The investment announced for the first phase is EUR 37 million.
One United Properties has set up a new division focusing on offices and acquired North Gate.
The area also attracts investors in hotel. The company Apex Allaince already owns the hotels Europa Royale and Hilton Garden Inn in Bucharest. The new hotels that will be delivered in 2019 will have 259 rooms and 119 parking lots.