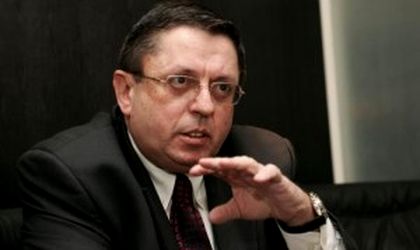 Union Motors, part of New Kopel Group, has inaugurated a 800 sqm Opel showroom, service and car parts center in Bucharest, summing up to a total investment of EUR 6 million. The opening of the new Opel showroom came as a result of New Kopel's previous purchase this year of Ipso company, specialized in the wholesale trade of cars and equipment.
"In spite of the fact that the Romanian car market is marked by recession, New Kopel Group believes in its future, as well as in the Romanian economy, in general. We are confident that this new partnership will be successful on both sides", stated Dudy Perri (in picture), New Kopel CEO.
Perri also added that 2011 will be a better year for the automotive market, since car fleets will necessitate renewal, after a too long postponement. For the moment, the CEO explained that no new dealerships will be opened, since the group aims to focus on developing its current business. A 20 percent increase in the turnover is expected for the group this year, especially due to Union Motors' Suzuki dealership – the new Opel showroom will not bring a notable contribution this year, due to the short time left in the current year.
The Opel dealership, currently consisting in a fleet of 2000 Opel cars, will also be involved in the Rabla program, if it is continued in 2011. Union Motors' Suzuki sales through this year's scrappage program represented almost 30 percent of what was sold so far. The newly opened showroom will continue to function as a service for Dacia & Renault, as well, besides Opel. Perri added that the sales service that Union Motors will provide through its new opening will consist in a range of services prior, throughout and after sale.
Present at the event was also Opel Romania country manager, Constantin Avromescu.
Corina Dumitrescu