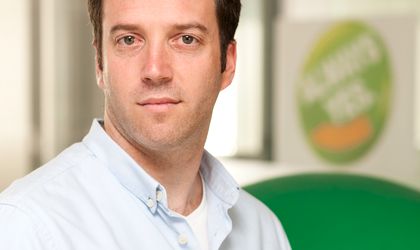 The operational leasing company New Kopel Group plans to buy 1,500 new cars and to invest over EUR 20 million in its divisions in 2017, as it looks to increase its operational leasing fleet by 20 percent and the activity Rent a Car by 15 percent.
 "We want to make 2017 a successful year. We are careful at the market changes and the needs of our clients. At Group level, we built a talented team of professionals able to offer simultaneously the current existing solutions in auto industry: rent a car, operational leasing, SH cars sales and auto service. We meet our clients' needs, with customized solutions among others, top services and flexibility.We also support SMEs by offering some benefits that only big companies can enjoy," said Tal Lahav, the CEO of New Kopel Group
Another objective of the company for this year is to develop the clients portfolio. The group had in 2016 over 300 active clients in the operational leasing division and aims to increase its number by 15 percent in 2017. The clients portfolio is a mix of several areas such as IT&C, FMCG, Real Estate, pharma, auto, financial area and others.
In 2016, New Kopel Group invested EUR 13 million in Romania and registered a growth by 25 percent of the fleet up to 3,500 current cars (Operational Leasing and Rent a Car).
In 2017, the activity within SIXT Rent a Car is set to grow by 15 percent and the one of SIXT New Kopel Operational Leasing will grow by 20 percent. Moreover, the cars number that the company estimates that will sell through SH division will increase by 15 percent. The group estimates a similar growth by 15 percent in the activity of service unit Union Motors.
Georgiana Bendre