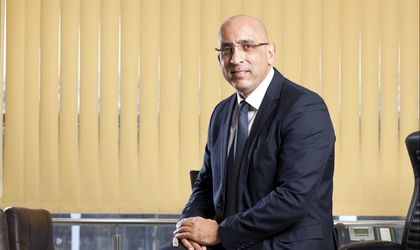 New Kopel Group, part of Israeli Shlomo Holding, has registered growth in all its business lines in Romania.
The company said it has sold 119 cars in the first quarter of this year, up 47 percent from the same period of last year.
Its turnover in the rent a car division went up by 12 percent , while the number hours on vehicle servicing rose by 26 percent. The operational leasing fleet grew by 36 percent to 2,799 cars.
Hezi Shayb, the group's CEO in Romania, said the results are in line with New Kopel's plan to grow its business by 20 percent this year.
This year, the group wants to sell 1,500 new and used cars and to grow its portfolio of clients by 20 percent.
In an exclusive interview for Business Review, Shayb said that the group was interested on buying an office building in Bucharest as part of a strategy to diversify its local operations.
In the meantime, New Kopel Group published a survey for which it got answers from over 50 companies and 100 individuals. One on the conclusions of this study is that 97 percent of the individuals who already have a family car said they were looking to buy a new one in the near future.
In the same time, 62 percent of the company directors expect an increase in the number of clients this year.
Ovidiu Posirca