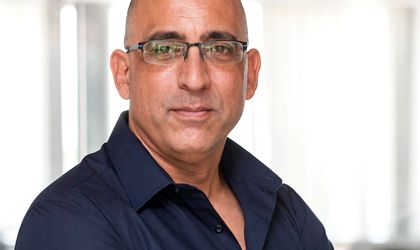 New Kopel Group has invested EUR 10 million in 2016, while the company maintained the growth rate by buying 800 new cars. Also, its turnover grew by 11 percent up to EUR 20.5 million.
"We invested over EUR 10 million in cars and special projects, the perfect formula for bringing our business to more achievements in the future, " said Hezi Shayb CEO of New Kopel Group.
In the first nine months of the year, the company sold 70 cars/ month to the clients, individuals, through the division Second Hand, while the administrative fleet in operational leasing system grew by over 20 percent, from less than 2,500 to over 3,100 cars in administration, compared with the similar period of 2015.
At the same time, the Union Motors showroom activity grew by 40 percent and the service activity by 30 percent.
"Our market share is in continuous growth. At this moment, we have 7 percent in operational leasing and 20 percent in rent a car. But not everything is about the financial results. Behind them, there are always talented people. This is why growing a specialists team is an important objective of our strategy. We started a recruiting process for expanding the team in key-positions. Now we have 140 employees excluding subcontractors and collaborators, " said Shayb.
The company reached a growth of 15 percent in the clients portfolio, up to 300. The clients are mainly from the IT sector, FMCG, transport, constructions, pharma and logistics.
Georgiana Bendre