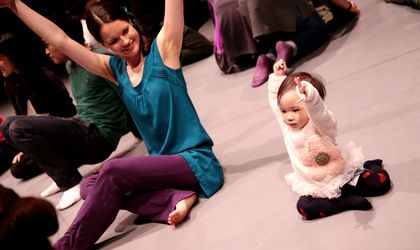 Ion Creanga Theatre brings new performances between October 1 – 8, as part of the 12th edition of the International Theatre Festival for Children "100, 1.000, 1.000.000 Stories".
The educational and cultural program includes more than 50 events dedicated to children, parents, educators, but also professionals from the field of children's theatre: a selection of drama, lyrical theatre, dance theatre or pantomime performances, as well as Early Years Theatre performances, presented by 23 theatres and theatre companies from 9 countries.
The artists come from Italy, Spain, France, Belgium, Poland, Finland, Greece and Israel. They are joined by 10 Romanian theatres, independent theatre companies and cultural associations: the Comic Opera for Children, Tandarica Animation Theatre, Hopa-Trop Company, Punctart Association, PETEC – the Association for Theatre and Books, and Ion Creanga Theatre (Bucharest), "Gulliver" Puppet Theatre (Galati), "Csíki Játékszín" Municipal Theatre (Miercurea Ciuc), "Queen Mary" Theatre, Arcadia Company (Oradea) and the Creation and Experiment Reactor – Mini Reactor (Cluj-Napoca).
This edition, the prizes will be awarded by an international jury composed of theatre personalities from South Africa (Yvette Hardie – President of ASSITEJ International and Director of ASSITEJ South Africa), Ireland (Lali Morris – producer and director) and Romania (Vava Stefanescu – choreographer and manager of the National Dance Center Bucharest; Octavian Saiu – theatre critic, Andrei and Andreea Grosu – directors).
Georgiana Bendre