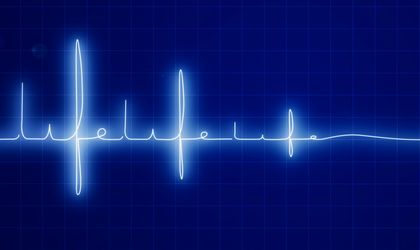 After the Colectiv Club fire that took place at the end of October, leaving in its wake a trail of 64 dead, new and previously unknown corruption accusations are coming to the surface as journalists have started to dig deeper into the deals made by Romanian hospitals.
While even Romanian authorities admitted that at least some of the fire victims died because of infections acquired in the hospital, the latest scandal shaking the Romanian public healthcare system brings to the forefront accusations that the Romanian state purchased from public funds diluted disinfectant at very high prices for hospitals across the country. 
The diluted substances were bought by state hospitals at prices that were even ten times higher from a company called Hexi Pharma, led by business man Dan Alexandru Condrea.
UPDATE: The Minister of Public Healthcare, Patriciu Achimas Cadariu, told the media on Wednesday that out of 3,526 samples taken from the disinfectant provided by Hexi Pharma only 4.25 percent did not comply with the norms. The samples were taken by the employees of the hospitals which acquired the products, who were accompanied in some cases by the employees of the public health county departments.
According to the NGO Initiativa Romania, this company has signed more than 9,000 contracts with Romanian hospitals, and 90 percent of these were attributed without a public tender.
According to an investigation of Gazeta Sporturilor and then continued by RISE Project, Condrea was buying disinfectant from Germany at the normal market price of EUR 7.9/liter via his offshore company in Cyprus, called CPS Chemical & Pharmaceutical Solutions Ltd.
He then proceeded to sell the substances at a price that was even ten times higher (between EUR 75- EUR 100/liter) to his Romania-based company Hexi Pharma.
After arriving in Romania, the substances were processed in the Hexi Pharma plant and consequently, Hexi Pharma would sell the substances to Romanian hospitals.
However, the substances that reached the hospitals were not only much more expensive but also highly diluted, which significantly impaired their efficiency.
According to Gazeta Sporturilor, the active substance in the disinfectant was diluted up to ten times, and it is currently being used across 300 hospitals and 2,000 surgery rooms across Romania. The Bucharest Hospital for Plastic Surgery and Treatment of Burns, where many of the Colectiv victims were treated, was  among these. The Romanian Oncology Institute was another public institution where the Hexi Pharma products were used.
The necessary certifications that the product respected the current medical norms were issued by a laboratory called Unilab, which was also controlled by Condrea through his offshore in Cyprus.
The case is currently the subject of an investigation carried out by the Romanian Prosecutor's Office.
Otilia Haraga