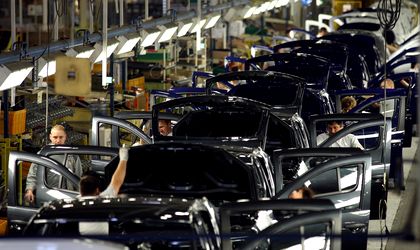 The new cars registrations in Romania went up by 27.5 percent in the first quarter of the year to 22,276 units, this being the second biggest growth out all the European Union countries after Greece, while Dacia cars deliveries increased by 9.4 percent in the EU to 109,060 units, reaching a market share of 2.6 percent.
At EU level, the new cars registration increased in the first three months by 8.4 percent to 4.14 million units, says the data published on Wednesday by the European Automobile Manufacturers' Association (ACEA).
The registrations from Spain climbed by 7.1 percent in January-March, while the ones from Italy by 11.9 percent. UK registered an increase by 6.2 percent in registrations, France' registrations went up by 4.8 percent and Germany's car registrations went up by 6.7 percent. The only drop was in Ireland, by 8.3 percent. The cars registrations from Romania went up by 5.3 percent in March to 6,915 units compared with the same period of 2016.
In EU the new cars registrations went up in March by 11.2 percent to 1.9 million units. In March, Dacia registrations in the EU increased by 8.4 percent to 43,507 units and its market share dropped by 0.1 percentage points to 4.3 percent. The new cars sales of Renault, the third big  producer at European level, which also owns Dacia, rose in the first three months by 399,275 units and its market share climbed by 0.2 percentage points to 9.6 percent.
In March, Renault car registrations climbed by 14.4 percent to 180,481 units and the market share climbed by 0.2 percentage points to 9.5 percent.