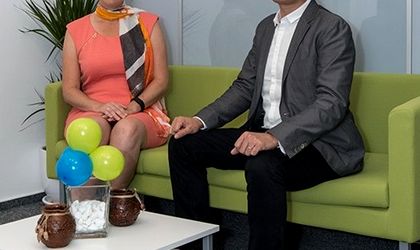 Japanese business process outsourcing (BPO) firm Pole To Win International has opened its office in Bucharest, in a move designed to consolidates the company's position in the European and global market, as the services provider already has operations in over 30 locations.
The office in Bucharest has 20 employees at the moment but the company plans to increase the headcount up to at least 100.  The BPO players has its offices in Anchor Plaza at the Plaza Romania complex in Western Bucharest, covering 720 square meters.
"We identified Bucharest as a key location for us in Eastern Europe because of the multilingual talent pool, the thriving games and tech community in the city, and the potential for growth at that location. Our goal is to ensure our clients continue to benefit from our ever-expanding flexible and streamlined global service model, with Bucharest now the third studio within PTWI's European facilities network," said Deborah Kirkham, PTWI president and CEO.
Interested in the local investors' performance?  We'll be revealing case studies, future plans, opportunities to learn and cooperate across markets at the Foreign Investors Summit 2016 – Where Romania means business – November 1-3, Bucharest
From the Bucharest office, PTWI will provide customer experience, functional quality assurance, localization quality assurance and software quality assurance.
The company has over 4,000 employees in over 30 studios worldwide. This year, the BPO provider has announced new studios Seattle, USA and Hyderabad, India. PTWI subsidiary SIDE has also announced growth in Shanghai, China, and has confirmed the opening of SIDE Los Angeles in early 2017, according to a company statement.
Ovidiu Posirca