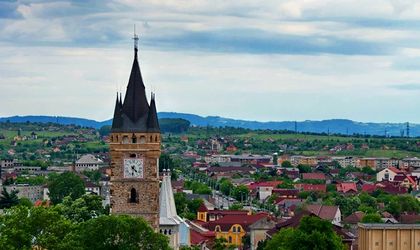 After the Western Alliance was formed by Cluj, Arad, Timisoara and Oradea, a new association is announced. The North Transylvania Province will reunite several localities and county councils in Maramures, Satu Mare, Salaj and Bistrita, according to Mediafax.
The Province will be officially launched on January 15, 2019, and it is meant to consolidate the state through the economic development of the area. The initiator is Catalin Chereches, Baia Mare mayor, who said that this is not a reply to the Western Alliance and it is not a political project.
"The goal is to consolidate the Romanian state through the economic development of the area, an orientation towards global competitiveness. We do not want to appear as a Western Alliance replica, we are not a political project, we only want the development of Northern Transylvania," said Chereches.
He also said that the structure won't have an appointed president, but it will be a peer structure where the projects discussed will be launched in public debate for two weeks, and anyone who has a point of view will be able to express it by voting through a computer system.
"The first thing we think of is the fast road, or a kind of highway, between Baia Mare and Satu Mare, completed with a metropolitan belt of Baia Mare, then we will continue on the road to Baia Sprie and one to Sighetu Marmatiei to also develop smaller towns. We will continue with a road bridge connecting Romania to Ukraine, after which we will make the fast road Baia Mare – Zalău, respectively the intersection with the Transylvania Highway. We also want the road and railway infrastructure to Bistrita," said Chereches.