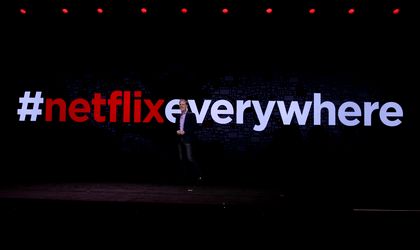 Netflix launched on Tuesday a Romanian language interface, one year and a half after the service entered the local market. Netflix says the Romanian public will use subtitles and voice overs for thousands of hours of series and films," including original Netflix original programs.
The company announced that, in addition to adapting the content for the Romanian market, subscribers will have access to exclusive 4K Ultra HD and HDR series and movies and, in the near future, original films such as War Machine (starring Brad Pitt, Sir Ben Kingsley) Okja (with Jake Gyllenhaal, Tilda Swinton, Paul Dano) and Bright (with Will Smith and Joel Edgerton).
Netflix became available in Romania at the beginning of last year, but did not have a fast adoption rate. According to unverified estimates, the number of subscribers rises in the middle of 2016 to several tens of thousands, paying or in the free test phase. The lack of subtitles for the overwhelming majority of titles and the lack of a Romanian interface were invoked as one of the reasons for the slow evolution, as well as access for the cost and the low number of titles available locally.