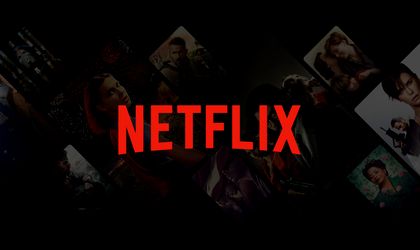 Netflix's CEE office in Warsaw started operating on September 5th. The team based in Warsaw will support Netflix business across 28 Central and Eastern Europe markets, including Romania. Netflix is now looking for experienced professionals from different backgrounds and across the region and beyond to join the CEE team in Warsaw.
Since the launch in 2016 in Central and Eastern Europe – a region with deep creative traditions and brilliant talent – Netflix has been warmly welcomed by the local creative communities. The company has consistently increased its involvement in the region by scaling up both local production efforts and investments in licensing many local titles. In Romania alone, Netflix has licensed around 150 local titles, including Miami Bici, Investors, The Rope, Flavors of Romania, The Windseeker, Perfect Strangers and one of the most popular Romanian films, The Father who Moves Mountains.
"Our CEE team has started to operate out of Warsaw and we are excited to have the best-in-class specialists on board. In the next few months our focus is on hiring new professionals from different backgrounds and growing our local presence and cooperation with the local markets and audiovisual industry", said Anna Nagler, Director of Local Language Series, CEE.
—
"The CEE film industry is known for its creative traditions and local talents. In Romania alone, over the years we have invested in licensing great Romanian content such as "The Father who Moves Mountains", "The Rope" and "Perfect Strangers" and look forward to continuing to do so in the future, bringing the best of Romanian filmography to international audiences", adds Łukasz Kluskiewicz, Director of Local Films, CEE.
The Netflix office in Warsaw will bring the company closer to its members and creative partners and help build long-term cooperation in the region as well as create new opportunities for content creators and producers, also in Romania.