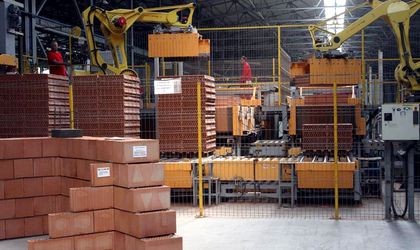 For the first half of the year construction materials producer, Cemacon recorded a net turnover increase of 41 percent compared to the similar period of 2017, marked an operating profit of RON 21 million and a net profit of RON 13.7 million.
The very positive market context and robust business strategy have led to a record high for the first half of the year, over the previous year and over the budget forecast: gross turnover is 44 percent more than in 2017 and net profit of more than 2,5 times higher.
"Operationally, factories have moved well, investments in quality improvement and efficiency have been well implemented, and the positive effects have been immediate. The trading strategy has allowed consistently improved sales margins; we sell more efficiently logistically and the added value resulting from assortment leads to higher margins, "said Liviu Stoleru, general manager and chairman of the Board of Directors of Cemacon.
Given that the market context perspective did not confirm part of the budget premises and scenario projected in 2017, the market demand for masonry in the market was higher, well above supply, price and margin improvements were favored consistently.
"Based on the data available, I am convinced that we will complete the 2019 business outcomes by which we will exceed the performance of previous years, exceeding benchmarks for the masonry sector", added Stoleru.