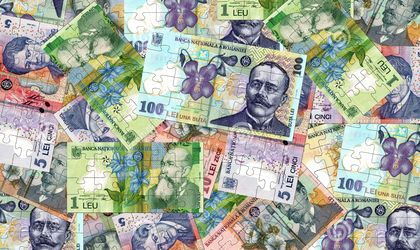 The net average income a national level, including both the salaries and the bonuses or meal tickets, grew  by 0.9 percent or RON 18 in September compared with the level from the previous month up to RON 2,094 (EUR 470), but the annual trend of growth went down to 14.2 percent, according to the National Institute of Statistics (INS).
In August, the annual growth trend of the income of Romanians increased by 14.5 percent, the biggest level after March 2009, when it was 17.6 percent, according to News.ro.
On May 1, the minimum gross salary was increased by 19 percent, from RON 1,050 to 1,250.
"The highest values of the net nominal salaries were registered in the crude oil extraction and the natural gas (RON 5,737) and the lowest ones in hotel and restaurants (RON 1,265)," shows a release of INS.
From October 1 2015, the salaries from the public healthcare and social assistance system grew by 25 percent and from December 1 the salaries from educational system increased by 15 percent and by 10 percent the salaries of the other public sector employees.
For 2016, the official forecasts show that the monthly average gross income from the budgetary sector will reach RON 3,231, up 22.6 percent compared to the gross income from the competition sector, which includes companies.
Georgiana Bendre