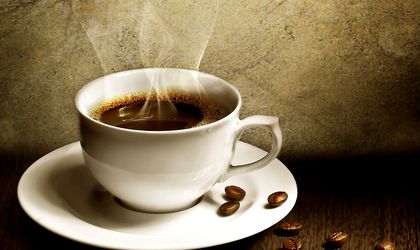 Nespresso announced the launch of two new limited edition coffees originating in Lake Kivu, Rwanda and Chiapas, Mexico. Celebrating the dedication to coffee cultivation in each community, the Limited Editions both have names meaning 'heart' in their respective native languages – 'UMUTIMA wa Lake Kivu' and 'TANIM de Chiapas'.
The two communities, though small, are highly knowledgeable in coffee growing – one utilising contemporary post-harvest techniques, and the other using traditional methods passed down through the generations.
Groups of small but highly modernised coffee growing communities can be found on the densely populated and highly cultivated shores of Lake Kivu in Rwanda. Here, the growers have experienced a renaissance of the coffee growing industry and use the latest contemporary post-harvest practices, shows the Nespresso release. Coffees from Rwanda are considered amongst some of the sweetest and most flavourful of East African coffees, as growers select only the ripe cherries for harvesting which is done by hand as is the rigorous post-harvest sorting.
In contrast, the coffee in Chiapas, Mexico is grown on high, volcanic land side by side with other crops such as avocados and oranges. Chiapas is considered one of the main origins for obtaining quality coffee in Mexico, producing exceptional coffee with stone-fruit flavours and cocoa notes. Farmers in the region favour traditional practices which have been passed down through the generations for years and tend to the crops in their own back yards. Choosing to grow their coffee under the shade of the tropical rainforest prolongs the ripening and therefore provides beans of a consistent high quality with fine aromas, Nespresso further shows.
"Both UMUTIMA wa Lake Kivu and TANIM de Chiapas are Pure Origin coffees which means that 100% of the coffee has been sourced from their respective countries and we are able to amplify their intrinsic flavour qualities by utilising a split roasting technique for a perfect in cup result. Here at Nespresso we wanted to share these results with our Club Members, bringing them new, exciting flavours from around the world," Karsten Ranitzsch, head of coffee at Nespresso, explained.
'UMUTIMA wa Lake Kivu' and 'TANIM de Chiapas' is available in Nespresso Boutique in Bucharest, 210 Calea Dorobanti as well as through orders from the Nespresso Club (0800 008 300 toll free number) and online at www.nespresso.com for a limited period, priced at RON 21,5 for 10 capsules.
Headquartered in Lausanne, Switzerland, Nespresso operates in 62 countries and has more than 10,500 employees. In 2014, it operated a global retail network of over 400 exclusive boutiques.
Natalia Martian