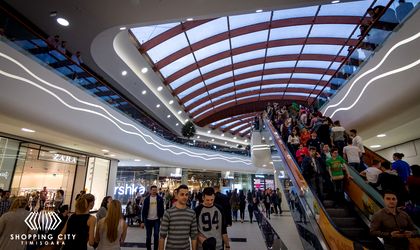 Shopping City Timisoara, NEPI's mall in Timisoara, said that a quarter of a million people visited the center in the first weekend since its official opening.
The new shopping center required an investment of EUR 83.8 million and spans 18 hectares. It was developed in two stages. The leasable area is 72,000 square meters.
"Finally, the Timis county has a modern commercial center, which can serve the needs of diversity, quality and convenience, which are required by the people," said Tiberiu Smaranda, the executive director of NEPI.
Some of the brands that have stores in the new mall include Zara's Trafaluc,. Timeout, Lee Cooper, Timeout and Kenvelo. The shopping center also houses a Carrefour hypermarket and DIY store Dedeman.
Shopping City Timisoara also has a Cinema City multiplex center.
Ovidiu Posirca