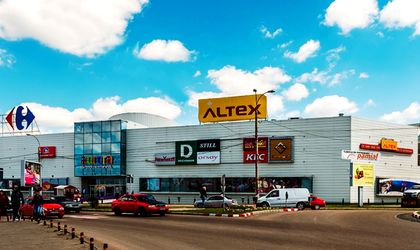 With around 39 percent of the portofolio in Romania, NEPI Rockastle real estate investor published its unaudited results for the first half of a year. The company net rental income reached EUR 164.6 million, 30.3 percent growth compared with the same period last year.
The portofolio of the company increased at EUR 5.3 billion, from EUR 4.9 billion at the end of 2017 and an EUR 149 million profit after tax.
The group is working towards opening the only modern shopping and entertainment destination
in Satu Mare in December 2018. The mall will have 29,100 sqm GLA (as a first phase) and
will include tenants such as Carrefour, CCC, Cineplexx, Deichmann, Douglas, Hervis, Intersport,
KFC, LC Waikiki, New Yorker, Orsay, Reserved and Smyk.
Another Romanian project is Festival Sibiu of 42,200 sqm GLA, the second NEPI
Rockcastle asset in Sibiu which will complement the Group's other retail property in the city, Shopping City Sibiu.
According to NEPI Rockastle report, several tenants have been signed, including: CineGold, Inditex (Zara, Bershka, Massimo Dutti, Oysho, Pull & Bear, Stradivarius), Kaufland (their first unit in a shopping mall in Romania) and New Yorker. Opening is planned for the end of 2019.
A third Romanian mall in extension and refurbishment is Aurora Mall Buzau. The necessary permits and approvals for the development of an extension of Aurora Mall in Buzau, Romania, were obtained in August 2018.
Following the extension and refurbishment, the centre will have a GLA of 23,400 sqm. The extension will include a new Cinema City multiplex with 6 screens and a new food-court area with an exterior terrace. The development is expected to be finalised in the first half of 2019.
Finally, Shopping City Targu Mures has obtain the zoning and permitting is underway for the construction of a 33,600 sqm (phase I) GLA regional.
Site preparation has started and construction is envisaged to commence by the end of 2018. Tenant demand is strong and Carrefour has already signed a lease agreement for 10,000 sqm GLA.
The Group had a strong liquidity profile at 30 June 2018, with over  EUR 120 million in cash,  EUR 300 million in available unsecured revolving facilities and EUR 382 million net available in the listed security portfolio.