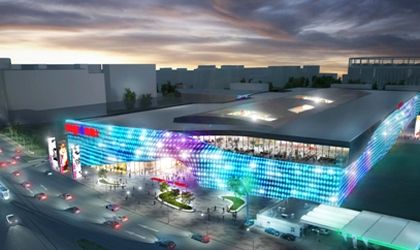 South Agrican real estate fund NEPI Rockastle reacted to a Viceroy Research report accusing the investor of overstating its profits in Romania, claiming that the report contains material errors, builds on incorrect assumptions and ignores reporting regulations and basic accounting principles.
The report sait that NEPI reported gains of EUR 284.4 million for its Romanian businesses while in reality it registered losses of EUR 41 million.
What NEPI Rockastle says:
1. the Report (although publicly stated by Viceroy to have been prepared over a period of 6 months, but without reaching out to the company for feedback) contains material errors, builds on incorrect assumptions, make unsubstantiated claims, and is grossly misleading;
2. Viceroy has ignored or does not understand the reporting regulations that the company is obliged to observe locally and internationally (in particular, the differences between local accounting standards and IFRS);
3. Viceroy's analysis of publicly available information ignores basic accounting principles;
4. Viceroy ignores that the merger of New Europe Property Investments plc and Rockcastle Global Real Estate Company Limited to form NEPI Rockcastle. The merger was an all-share merger of two listed companies, based on a share swap ratio which reflected the fact that the market priced the shares of both companies at similar premiums to net asset value, and shareholders benefitted from an uplift in net asset value and earnings per share immediately after the merger;
5. Viceroy's comments regarding the former executive director Dan Pascariu's affairs ignore NEPI's public disclosure from 2008 regarding the recusal of Dan Pascariu from any decision in respect of the referenced transactions, all of which were appropriately disclosed by the Company;
6. in respect of the letter received by NEPI Rockcastle from ten signatories dated August 8, 2018 , and following on from the Company's SENS announcements of 31 August 2018, 1 October 2018 and 12 November 2018, the board sub-committee has engaged with the signatories, and considers that it has adequately addressed the concerns raised. The Company has also thoroughly investigated comments made about the Company's recent transactions in Bulgaria and has found no irregularities.
"While Viceroy states that the Report has been prepared for educational purposes only, and that the Report and any statements made within it are not statements of fact, it is clear that the issuance of the report by Viceroy seeks to materially impact NEPI Rockcastle and its stakeholders," NEPI Rockastle said.
NEPI Rockcastle stakeholders are advised by the company to act prudently when reacting to the allegations set out in the report.
In addition, the company echoes the February 2018 request of South African National Treasury, made following Viceroy's report on Capitec Bank, that the Financial Sector Conduct Authority urgently consider whether it should initiate a market abuse investigation into the conduct of Viceroy, and to alert relevant overseas regulators to consider whether Viceroy is regulated appropriately and operating in line with their market conduct and market abuse laws.
In this regard and to facilitate proper investigation, the company considers it appropriate that Viceroy and its associates declare any trading positions they may have in NEPI Rockcastle as at the date the report was issued.
Stakeholders are advised that the Company expressly reserved its rights against Viceroy and any related party or contributor to the report.