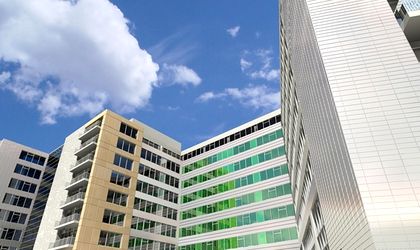 New Europe Property Investments (NEPI) has bought the Floreasca Business Park for EUR 27.6 million. With this transaction, NEPI has also assumed the EUR 73.6 million bank debt that Floreasca Business Park had. The deal was made through the acquisition of Ingen Europe BV, the owner of Floreasca Business Park from Apollo Rom US, Apollo Rom EU, Kanebo Investments and Grimsby Investments. The EUR27.6 million purchase price will be funded through the proceeds of a rights offer on the London Stock Exchange.
NEPI says the acquisition comes at a moment when the Bucharest office market offers value for investors. "As a result, the management team conducted a detailed review of opportunities in the Bucharest office market that included 12 potential acquisition targets, ranked by the management team and external advisor, Colliers International, for visibility, technical quality, design, parking facilities and access to public transport. The Floreasca Business Park achieved the highest ranking of the potential acquisition targets," a statement from the company said.
The property is an A-class office building located on one of Bucharest's main boulevards with access to a subway station and other means of public transport. The property benefits from 3 levels of underground parking space. The building has a total rentable area of 36,032 sqm. The average rental price in the building is of EUR 17.21 per sqm, with the valuation of the property standing at EUR 99.8 million.
Some of the tenants in the building are Oracle, Holcim, DHL, Agip.