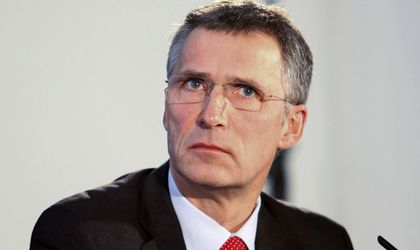 NATO will to expand its presence in Romania as a measure of reassurance taken by the North Atlantic Alliance as a response to the Russia and Ukraine actions, according to the head of the organization, as quoted by Agerpres.
"Our countries confront with challenges without precedent regarding security" said Soltenberg, the general secretary of NATO, in a meeting of the ministers of defense from the state members.
"We will take measures regarding the corresponding presence for the South- Est region, with terrestrial elements built around a multinational squad," he added.
The proposal of Romania was discussed and the details "will be decided later".
Romania offered to put at the disposal a base for this squad, which would have around 5,000 soldiers and that would "organize and facilitate NATO activities in the region regarding exercises and assurance measures." Romania will lead this squad.
Dacian Ciolos, the Romanian prime-minister, asked in the past an "extended presence of NATO" at Black Sea.
NATO makes efforts to consolidate the entire Eastern flank, as its member states from the region feel threaten as a consequence of the Russia annexation to the Crimean peninsula with the help of Moscow.
Georgiana Bendre