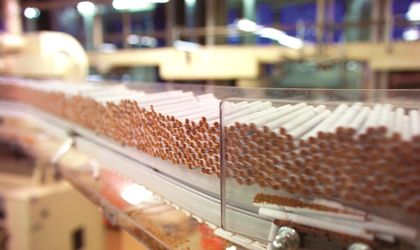 Eight sniffer dogs, recently trained at the Giurgiu Training Center in a program meant to help combat the smuggling of tobacco products, are now working for the National Customs Authority.
Since 2010, the National Customs Authority together with JTI developed a project where 28 dogs were trained at the Giurgiu Training Center. Each dog is part of a team that has a customs officer and a tobacco sniffer dog.
According to a report from the National Customs Authority, in the first six months of the year the tobacco sniffer dogs traced over 4.5 million cigarettes with a total value of EUR 640.000. "According to research company Novel, the black market of cigars maintains at approximately 13 percent in May," said Serban Pop, the president of The National Agency for Fiscal Administration (ANAF). "The results are remarkable if we compared them with January 2010, when the smuggling reached a top at 36.2 percent of the market," continued Mr. Pop.
For this project, JTI offered the means of transport for the trained dogs, special equipment and the food for the training period, dog food for a year and the cigarettes used in the trainings.
Oana Vasiliu