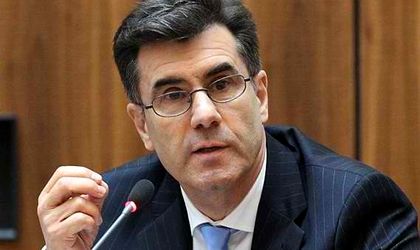 Lucian Croitoru, chief economist at the Romanian National Bank, said during a debate that there are groups in Romania that are worse off than before 1989, while others are leading much better lives. "Equality or liberty, you can't have both – there are issues in healthcare, the PhD scandal in education, and the situation in justice shows that the separation of powers is problematic," he said.
Croitoru believes Romania has evolved economically since 1989, as during communist years, nobody bought some of the products made in Romanian factories and in 1989 the exports were under USD 10 billion, while they exceed EUR 60 billion at the moment.
"We have the biggest economic growth in the EU. This should continue to be our purpose from now on, but you need to have the potential for something like that," Croitoru added. "We, in Romania, have a state-dependent capitalism, found throughout Central and Eastern Europe."
Ionut Dumitru, Fiscal Council president, said that we generally speak about how badly things are going due to the frustration caused by the fact that we wanted a lot of things and couldn't have them.
"Before 1989, we used to produce a lot, in a planned manner. Most of those products wouldn't sell. Now we exclusively make what the market needs. Romania has lost ten years. Practically, only from 1999-2000 onwards was there a constant growth, supported by the future accession into the EU and NATO. Up until that moment, we were making two steps forward and three steps back," Dumitru said.
On the possibility of a new economic crisis, Dumitru said: "Compared to the situation in 2008, before the global crisis, the Romanian private sector is in a better spot, while the public sector is doing worse. The current budget is very vulnerable. Salaries in the public sector now have the same weight in the GDP as they did in 2008: 10.5 percent. They had gone down to abuot 7 percent, but, since 2015 we couldn't help but bring them back to the higher level. The issue is that, compared to 2008, budget revenues have decreased. Of the current GDP, about 26 percent are taxes, compared to the EU average of 40 percent."
"I've been at Schaeffler Romania for 15 years. Before that, I worked at Tractorul, which no longer exists. On the land of the former factory, new residential blocks and a mall were built, because that's what the market demanded," said Marian Bolboe from Schaeffler Romania. "Schaeffler entered the local market during the decline of the Rulmentul factory. Like me, many people who used to work in traditional factories in the past have gone to multinationals. Foreign investment compensated for the area's economic decline. Multinationals have brought capital and know-how. Many of my colleagues and I, all aged between 25-35, were sent in Germany for training for a year and a half. I wondered why they did that as we could have had the training in Romania, but I realized their purpose was to change our mentalities."
Bolboe added: "In Brasov, the employment rate is 96 percent. The rest have left the country. The market is full. Two of the main problems of companies are the people's mentality and the authorities' lack of strategy. Another very important issue is the lack of qualified workforce. We need to invest in education. Political instability and the lack of coherence in this field are crucial. While companies are starting to get involved in education, the political players are avoiding it."