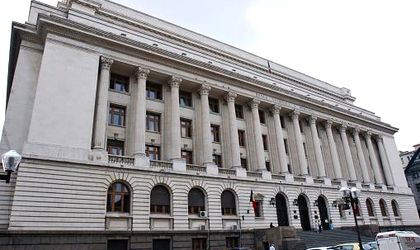 The Board of the National Bank of Romania (NBR) decided during a meeting held today to lower the monetary policy rate to 6 percent per year from 6.25 percent as of November 3rd. As a result, the rate of the deposits facility will be cut to 2 percent per year from 2.25 percent, while the rate of the lending facility will be 10 percent per year, down from 10.25 percent.
This gradual adjustment of real broad monetary conditions will also impact the bank's lending rates. The NBR also reiterates that domestic saving should be fostered, also by an appropriate remuneration of bank deposits in order to ensure a sustainable external deficit and reduction of the Romanian economy on external financing.
According to an updated projection of macroeconomic developments of the NBR, the annual inflation rate will remain inside the variation band around the core target of 3 percent, both in 2011 and 2012. For the months ahead, the disinflation trend will consolidate, along with the downward adjustment of inflation expectations against the background of maintaining a prudent monetary stance.
The annual inflation rate dropped to 3.45 in September from 4.25 percent in the previous month.
The next NBR meeting dedicated to monetary policy issues will be held on January 5th, 2012.
Ovidiu Posirca