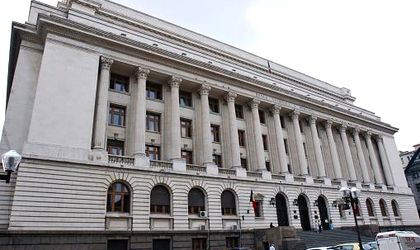 The administration board of the National Bank of Romania (NBR) on Tuesday decided to maintain the key interest rate at 5.25 percent and to ensure adequate liquidity in the banking system.
In the same time, the board pledged to maintain the existing levels of minimum reserve requirement ratios on both leu and foreign currency denominated liabilities of lenders.
The NBR said that Romania's annual inflation rose to 3.88 percent in August as a result of a statistical base effect. However, the rate is hit by the drought that increased domestic food prices. This adds to a rise in global agri-food commodities and the recent developments in exchange rates on forex markets.
"Recent assessments show a worsening short-term outlook for inflation, particularly in respect to volatile prices, as some risks highlighted in the latest NBR forecast have materialized, especially those regarding developments in global and domestic food prices. The persistence of a wide negative output gap will, however, further exert disinflationary effects," noted the NBR.
This context made the central bank to preserve a prudent monetary policy in order to keep inflation expectations under control.
Ovidiu Posirca