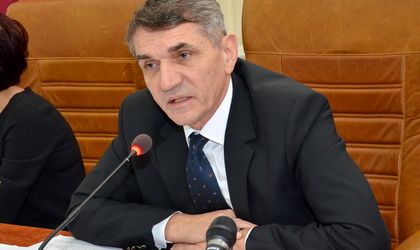 The National Agency for Mineral Resources (ANRM) launched in public debate a draft order for the modification of the methodology for establishing the reference price for natural gas, according to which the levies due to the state budget by the producers are calculated, which take into account the gas price at the Austrian stock exchange.
The reference price of natural gas extracted in Romania is set monthly, taking into account a formula that includes the average cost of the transactions made in the month prior to that for which the reference price is calculated at the Central European Gas Hub (CEGH) AG, the operator of the Baumgarten hub, owned by OMV.
The reference price of gas for calculating the royalties has not been modified since 2008.
The ANRM will hold a public debate on the topic on 7 February.