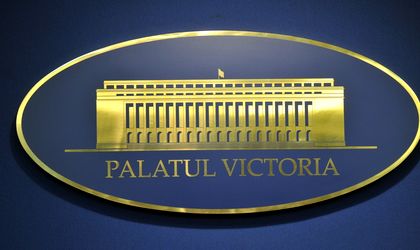 The left wing PSD and the Alliance of Liberals and Democrats (ALDE) will meet with president Klaus Iohannis today and present their proposal for the new PM that could replace Dacian Ciolos.
The PSD head Liviu Dragnea said earlier this week that his party will make only one proposal together with ALDE and that he will not go to Cotroceni Palace with a list of potential heads of government.
Iohannis will hold this week a second round of consultations with the political parties before sending the name of the proposed PM to Parliament.
According to media reports that cite political sources, Vasile Dincu, the deputy PM in the current Ciolos-led government, could be PSD's proposal for the new head of government, backed by ALDE. The same reports stated that Dragnea had previously invited first vice governor of the National Bank of Romania, Florin Georgescu to be PM, but he allegedly turned out the offer. Georgescu had a stint as minister of Finance in 2012.
Dragnea had previously stated that the person proposed as PM is a social democrat.
Meanwhile, the right-wing PNL will not make any proposal for the new PM, as the liberals are not sure that they can form a center-right majority in Parliament.
At present, PSD and ALDE have enough MPs to make sure that their proposal as new PM gets voted in Parliament. The new PM will come with his or her own team of ministers in front of the MPs.
The social democrats won the general elections, after getting 45 percent of the votes, while the liberals came second with around 20 percent.
Ovidiu Posirca