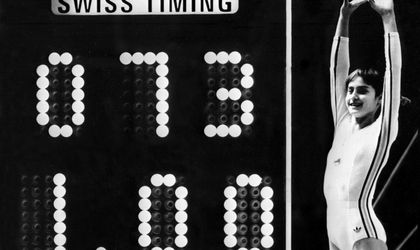 In Montreal in 1976, Romanian gymnast Nadia Comaneci achieved perfection and crowned a golden era for world gymnastics, notching up the first perfect ten in the history of the sport.
Before 1976, no male or female had ever received a perfect score in any Olympic gymnastics event. The 14-year-old Nadia Comaneci dazzled the judges in Montreal to the point where they couldn't help but give her a perfect 10.
At the Olympic Games in Canada, Comaneci won three gold medals, a silver and a bronze.
In the book called Nadia, the sports reporter Ioan Chirila wrote: "Nadia was a unique moment in the history of the gymnastics. The dream era of the gymnastics was closed with her. Next came only small technical masterpieces that lacked the peerless charm of the girl from Onesti."
Comaneci,54, is currently living in the US but visits Romanian several times a year. She is married to former gymnast Bart Conner. They have a son.