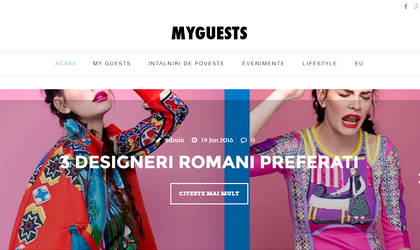 The former editor-in-chief of The ONE, Pro TV magazine, Apropotv.ro, Voux.ro, Nicoleta Nicolae, launched the new website MyGuests.ro.
Her first independent project is a lifestyle blog, with interviews, stories about people, pieces of information from the media landscape, including the cinema and beauty segments.
"As the name suggests it, I will have guests writing on the website: stars, journalists, radio people, PR specialists, businessmen, doctors – important people that will share their opinion about different subjects, on a regular basis, on MyGuests.ro. This project is about me and my world. I've been dreaming about it for a long time, but I've never had the time to actually start it. Until now. I hope you will enjoy it," said Nicolae.
Romanita Oprea