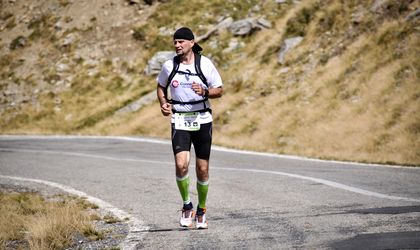 Business Review talked to Dragos Roua, founder and CEO, Connect Hub, to find out how the sports influence his professional activity.
Competitions: I finished my first marathon in 2012, my first official ultra-marathon in 2015 (Ultrabalaton 222 km), and my first 48-hour race this year in Athens. I have run marathons in Vienna, Nice, Rome and, of course, Bucharest. In 2015, along with Andrei Rosu and a few more "trimbulinzi", I ran from Comarnic to Bucharest on the DN1, 101 kilometers. In fall 2015, I finished the simple ultra-marathon Transmaraton in eight hours (64 kilometers on Transfagarasan Road).
Relationship between sport and professional career: Endurance running taught me to have patience in business. Just like in an ultra-marathon, pain courses through the body, today you can have problems with suppliers, tomorrow with customers, the next day with human resources. The important thing is to have patience and treat each problem in context, not to lose your temper. Also, probably the best thing learnt was "locus of control", translated as the ability to correctly evaluate the potential of any situation, due to the long-term objectives.
In other words, the "locus of control" tells you whether the pain you are experiencing is transient and unimportant, or if it is serious, and will have profound consequences for your health on the long term. In business, "locus of control" can often mean the ability to remain in a market where no one "sees" profit until it matures. Or it can mean the ability to give up a line of your business, because staying there could generate problems in other parts of the business in the long term. Last but not least, the competition in this endurance running world is with yourself, not with others.