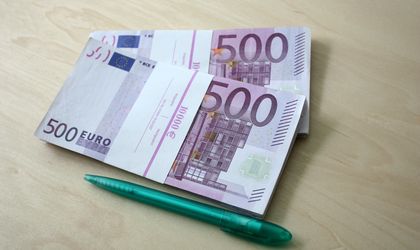 Risky mutual funds, the alternative to the stock exchange market, are having a good and profitable period. Risky means they are investing in asset like stocks listed on a market or some other instruments that are alike.
In the last few years with the stock market on the rise the open investment funds with high risk were favored in evolution. Posting two-digits return over the year the funds attracted more investors due to the fact that monetary and bond funds are offering less earnings because the interest rates are low.
It is possible in the future to see a new change of this order, meaning a rise in interest rates for bonds and for bank deposits, while the stock market may stagnate or even go down. This is what usually happens in economic cycles and today we are in a moment in time considered closer to a standstill in economy if not a recession. But nobody can predict that with too much accuracy so we should look at what we have.
In the first four months of the year, interest rates for banks are giving close to nothing to those who keep their savings in long term deposits and bonds yield are under one percent. So the profit for those who look for better returns in short term can be found in diversified assets funds and the more adventurous stock exchange funds.
We looked over the performance of the open investment funds with assets in the highest class of risk. It is important to check the evolution of the funds; even if there is no guarantee for future profit, a constant positive evolution shows good management. Also, counted only open investment funds that have a "risky" tag.
ETF BET Tradeville
The fund managed by Vanguard Asset Management went up 13.18 percent from the beginning of the year to May 9. The fund is following the stocks listed in BET index from Bucharest Stock Exchange, that is the best line-up of the market in terms of liquidity and capitalization.
BT Index Romania ROTX
In the four months passed (plus a week) the fund managed by BT Asset Management went up 11.25 percent, a huge increase, just like ETF BET. The fund is investing only in the stocks grouped in ROTX index, also blue chips listed on BSE.
Active Dinamic
The fund managed by Swiss Capital Asset Management has a growth of 10.95 percent this year so far. The investments made are also in listed shares from the stock exchange with the intent to "maximize the profit whit prudent management".
BRD Actiuni Clasa A
The fund managed by BRD Asset Management has a year to date performance of 5.04 percent. It is listed by the manager as a Medium risk fund, although is investing in listed shares. BRD also has a fund called Actiuni Clasa E, which had a growth of 5.28 percent, but it is in euro, not RON.
BT Maxim
The other performer offered by BT Asset Management went up 4.56 percent this year. Its investments are at least 85 percent in the local stock market and the rest is in fixed income financial instruments.
Erste Equity Romania
Erste Asset Management says that 85 percent of fund assets are invested in equities and at least 70 percent in local currency exposure. In terms of geographic location, 80 percent is in instruments issued or offered by entities incorporated in Romania or having Romania as their main trading market. The fund is up 4.55 percent this year.
Raiffeisen Romania Actiuni
Up to 100 percent of the fund investments are in local capital market, according to the fund manager Raiffeisen Asset Management. The fund has a growth of 3.54 percent this year.
OTP AvantisRO
OTP Asset Management recommends this for medium to high risk investors, giving the possibility to invest up to 95 percent in listed shares. This year the fund went up by 2.04 percent.
Certinvest Dinamic
The fund managed by Certinvest is considered to be of high risk, but the manager is presenting it to be a medium risk fund. The investments can be made in any financial instrument, but it can go up to 90 percent in listed shares. This year, the manager is keeping the fund on low side of the risk, so the growth is 1.76 percent so far.
Napoca
The fund managed by Glob Invest it has invested 82.07 percent in shares, 11.25 percent in bank deposits and 4.18 percent in treasury bonds. So far this year the fund went up by 1.38 percent.