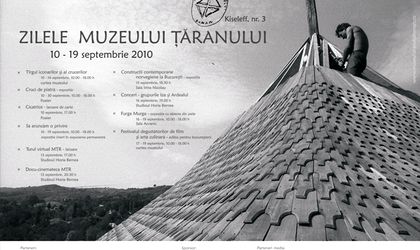 The Museum of Romanian Peasant has issued a statement on the February 4 incidents that prompted the museum to stop the screening of the '120 battements par minute' feature film after a group of of protestors stormed into the venue. This is he second time a screening of a film with an LGBT theme is stopped after protests. 
"We can not agree with the type of manifestation like the one that happened yesterday evening for several reasons. First, we always counted on the decency, conduct and intellectual training of the public our spectator, regardless of religion, sex, environment, etc. Secondly, the right to watch a movie cannot be violated by some viewers at the expense of others. Even worse, those who disagree with the content of a movie do not have the legal right to verbally assault or in any other way those who paid a ticket. If those involved wanted to protest legally could have done so in front of the institution, keeping within the provisions of the law. On the other hand, there are now enough means to show your disagreement on issues that can relate to topics that can create divergences of opinion. One way to really debate the movie would have been through a discussion at the end of the screening, where we could eventually find answers to questions like: where does art end and propaganda begins – something the film is accused of. Surely there could be a lot of debates other issues the film poses: how ready and available it is a current society to solve acute social problems that have an effect especially on the younger generations.
Unfortunately, yesterday's protesters, like those 5 years ago, did not see in MTR a place of debate, but an instrument for religious propaganda, damaging both the image of the museum, as a public institution, and the principle of tolerance that the Christian religion proposes it as a way of life. We are sorry to see that the behavior of the protestors was generated by confusion in attaching to a public cultural institution a mission that usually belongs to the religious cults," the MTR said.
The screening will be rescheduled at a later date, the museum announced.