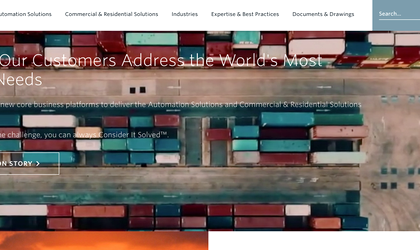 Musat&Asociatii assisted Emerson SRL, Romanian subsidiary of Emerson Electric, one of the key global players in the sector of production and technology, on the separation of the activity of Emerson Network Power in view of the transfer towards the US investment fund Platinum Equity. The value of the global transaction stood at USD 4 billion.
Emerson reported USD 4.4 billion at a global level for the Network Power business in 2016.
"Musat & Asociatii team played an essential role at the local level in this global project, a mandate recorded in the series of inernational transactions that kept us on our toes în 2016. Our experience în planning, coordination and carrying out such projects allowed us to […] involve an impressive number of lawyers and consultants from over 40 countries. The experience of our team and the trust of our clients, built over time, become apparent when we assist to the success of the projects we are involved in," Iulian Popescu, Musat&Asociatii partner said.
Lawyers involved in the project provided consultancy throughout the business transfer process, as well as those connected to the finalizing and fulfilling conditions that followed the takeover operation by Platinum Equity, while providing legal and fiscal assistance, representatives of the law firm said in a statement.
The Musat&Asociatii team included 12 lawyers, namely Iulian Popescu (Partner), Ana Maria Placintescu (Partner), Ileana Lucian (Partner), Andrei Ormenean (Senior Associate), George Ghitu (Associate), Alina Man (Associate) and two financial consultants with Musat & Asociatii Tax: Razvan Graure (Partner) and Roxana Dobrogeanu (Tax Manager).
Georgeta Gheorghe