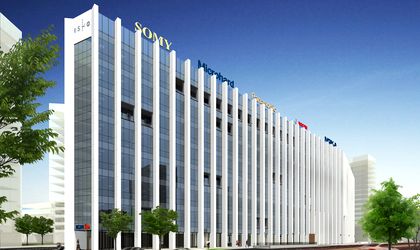 Mulberry Development is to start the first development phase of the ISHo project in Timisoara's Take Ionescu area. The developer received the first building permissions and will soon start building the largest real estate project in Timisoara.
Mulberry Development will first start work on the first component of the real estate project, ISHO Offices, expected to cover over 50,000 square meters, for which the developer received authorizations from local authorities. "We are starting the year strongly by setting up the building site on the field comprised between the Take Ionescu Blvd and the shores of the Bega. In order to optimize the development, we will divide the project in thre stages. The works on the first stage will last one year, Therefore, the first 16,500 square meters of state-of-the art offices in ISHO Offices will be delivered by March 2018. Concurrently, we will also build the first apartments," said Ovidiu Sandor, the project's developer.
ISHO Offices will feature a contemporary architecture style and will incorporate state-of-the art technologies. The project's developer plans to apply for the highest green certification among buildings outside of the capital Bucharest, in order to contribute to cutting the costs for companies and individuals leasing office and living spaces. "The project has attracted a lot of interest from the market," Sandor said, adding that the innovative elements of the building are backed by advantages such as central location and easy access to means of transport and closeness to the city's airport and the highway as well as to the city's main square, Unirii Square.
ISHO will be fully delivered by 2020 and will feature 1,200 apartments, and 2,000 parking lots, as well as facilities such as restaurants, terraces and a park and several green spaces.
Georgeta Gheorghe