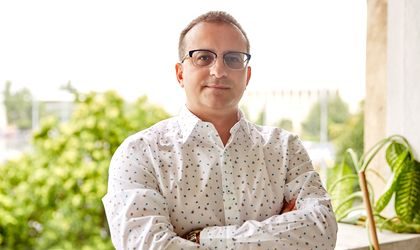 After nearly four years of partnership, Mugur Frunzetti, the co-founder of Retargeting.biz, makes his exit from the company where he have invested EUR 500,000 in 2014. Frunzetti's shares were repurchased by the other shareholders.
The technology start-up founded in 2013 by young entrepreneur Rares Bănescu was named Best Marketing Automation Tool in 2017.
"Retargeting had a growth of more than 200% percent every year, both in terms of number of customers and sales, over three years since we came to the company. I would say I have a good startup hand. We have the first European platform to deliver Real-time Programmatics through Google Ads and FB Ads, in addition to push, onsite and email marketing automation. We invested in a start-up that grew and became a profitable company. Now is the time to resume the cycle, to invest in new companies at the beginning. We decided, together with our partners, not to publicly disclose the value of the transaction. I can confirm that, from my point of view, it is a successful exit – we have made a profit of over 100 percent on this investment, "says Mugur Frunzetti.
The entrepreneur said that he is ready to move towards technology and the international market.  
"There are many startups that have contacted me and are in talks with many of them. I receive 2-3 requests daily on Linkedin and Facebook accounts and analyze each one carefully. Unfortunately, many of them are just dreaming to …., missing any roadmap or anchoring in reality. Most young entrepreneurs believe they will become business owners and others will work for them, but the reality is that they will work 12-14-16 hours a day, 7 days a week, many years to come, if they want to succeed, " Frunzetti stated.
Frunzetti is interested in technology, ecommerce and financial area and he is focused 99 percent on the foreign market, Romania is still too small and unfortunately goes in the wrong direction (as an economy and as a society).