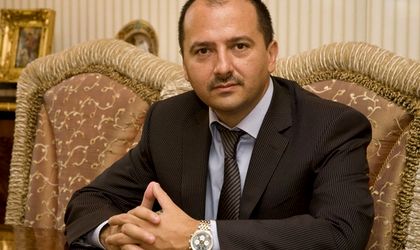 The initial public offering (IPO) of state-owned energy producer Hidroelectrica would generate some EUR 1 billion should the process take place this year, according to MP Remus Borza, Hidroelectrica's former judicial administrator cited by the Agerpres newswire. However, the money should go to the state budget as the company doesn't need it, he added.
Andreea Lambru, who heads the company's supervisory board later said that the Ministry of Energy is working on a government decision which would change the IPO procedure for Hidroelectrica so that the generated money will go to the state budget. On the other hand, this also means that the IPO can no longer take place this year.
"Hidroelectrica has reserves in the form of bank deposits worth RON 2.2 billion, meaning about EUR 500 million. Should we go public, which would be a turning point for Hidroelectrica, there wouldn't be a better time than today, nor has there ever been. Hidroelectrica could go public for an EBITDA multiple of 10 to 20 which would mean a company value of between EUR 7.5 billion and EUR 10 billion. This means that listing 15 percent of the company this year would generate for Hidroelectrica or the treasury of the Ministry of Finance another EUR 1 billion," said Borza.
Should the energy producer go public, the company's business would become much more transparent and there would be a greater control once the number of shareholders goes up, he added.
Hidroelectrica, which is Romania's largest power producer, went insolvent for the second time in 2014 and until it finally exited insolvency procedures this spring, it has been run by a court-appointed manager. While in insolvency, the company was able to cancel electricity supply contracts with the "wise guys" in the energy business, which were traders that got cheap electricity from Hidroelectrica based on long term contracts.