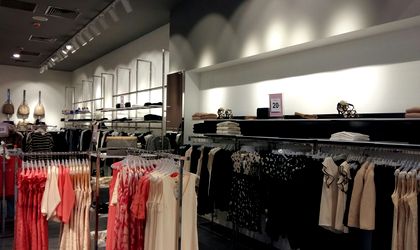 Italian clothing brand Motivi has opened its 16th Romanian store in Constanta. The unit, open inside City Park mall, is the result of a EUR 150,000 investment, and will be followed by two new other inaugurations by autumn.
Besides these actions, Miroglio Fashion, the Motivi brand holder, plans to open an online store and increase the number of locations in franchise as part of the expansion in Romania and strengthen its position in the region by reopening the store in Bulgaria and by introducing new brands in Motivi stores in Moldova (Chisinau).
Currently the brand has 16 stores throughout the country, of which 14 owned and two franchises, has 90 employees and expects to expand by opening new stores or by relocations.
Motivi has 400 units across 32 countries and was created in 1993 under the fast fashion concept. Motivi is part of Miroglio Fashion, an Italian fashion retailer with a network of 1,300 stores across Europe, but also other continents.
Natalia Martian