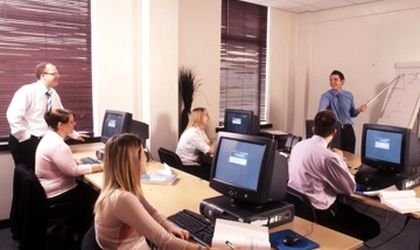 Most of the small and medium sized enterprises (SMEs) in Romania did not train their employees last year. Thus, only 28 percent of the representatives of SMEs underwent training sessions, according to a national study conducted by Romtelecom, Bluepoint IT Solutions and OTEAcademy between May and June 2011, with the aim of identifying the types and levels of competences necessary to managers to develop their companies.
Of those who did receive training, 43 percent of the classes took place on the site, involving supplementary costs from firms.
 The results of the study showed that the most sought-after classes are those of management and leadership (33 percent), followed by sales classes (28 percent), marketing (25 percent) and financial/accounting classes (20 percent).
 Very small companies are mostly seeking for financial knowledge classes because owners generally manage their own business and give more attention to these aspects.
Otilia Haraga