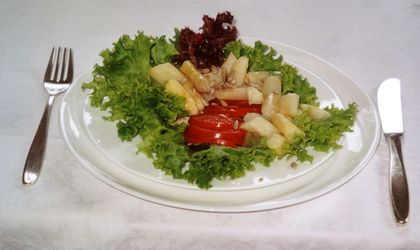 1 in 2 respondents to an online survey conducted by Ciuc 0.0% allot less than 30 minutes a day to their lunch, while 47 percent of respondents say they bring food from home to the office or they prepare something quickly.
The study on consumption habits during lunch reveals that most Romanians allocate too little time for lunch, although 40 percent of respondents admit that lunch is the most important meal of the day. The results of the study also show that over half of the Romanians interviewed would change the way in which they spend their lunch break and would prefer the mid-day meal to be a different experience, where they enjoy good food and nice company.
The same study shows that for 20 percent of Romanians lunch break is almost nonexistent, being spent in front of the computer, and that they allocate less than 10 minutes per day to lunch break.
According to a release, the 0.0% Ciuc study was conducted by Heineken Romania and aims to identify Romanians' consumer habits during lunch. Data were obtained through an online questionnaire answered by 405 people – employees, urban consumers, who are connected to the internet and using social media channels.
Staff