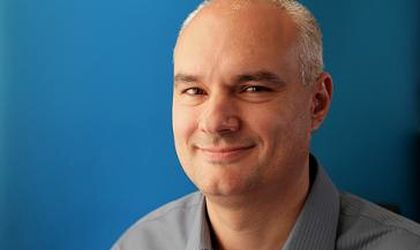 Google announced today the traditional Zeitgeist ('the spirit of the times) a tool which   gives insight into global, regional, past and present search trends.
 For the first time, Google revealed the Zeitgeist for Romania as well.
 This year, the most popular searches show the interest of the Romanians for TV shows, social networks, technology and films.
"We saw a Romania that is vibrant, passionate about entertainment, films, sports and travels. We also noticed the strong desire to keep the contact via the social networks and being constantly up to date with the newest news and the most recent technologies," said Dan Bulucea, general manager of Google Romania (in picture).
The most important growth concerned the show Romanians Got Talent, followed by Facebook, iPhone 5 news, Yahoo Mail Sign and Angry Birds.
 The most sought-for subject of this year concerns the poor results registered at the baccalaureate exam this year, which started a heated debate on the internet. Subjects related to education were in the top searches. The Baccalaureate results were followed by searches on Romania, Youtube, edu.ro, and Romanians Got Talent.
In the tourism sector, Romanians looked for a place to spend their vacation by searching for offers at the seaside, offers on the Bulgarian seaside, cheap holidays, vacation in Greece and the Transalpina map.
 In the entertainment field, Romanians mostly accessed shows such as Romanians Got Talent, The Color of Happiness, Eurovision 2011, X Factor and Down On Me.
Amy Winehouse topped the list of people that Romanians searched for, followed by Romanian showbiz figures such as Oana Zavoranu, Daniela Crudu, or other foreign ones such as Selena Gomez.
Romanians prefer action or thriller films. The most sought-for films were Limitless, Fast Five, Source Code, Thor and Hall Pass.
In the sports domain, Romanians were most interested in The US Open 2011, frf-ajf (the official portal of football associations in Romania), Roland Garros 2011, the Australian Open 2011 and Wimbledon 2011.
If you are interested which were the most popular searches in the entire world, go to googlezeitgeist.com
Otilia Haraga