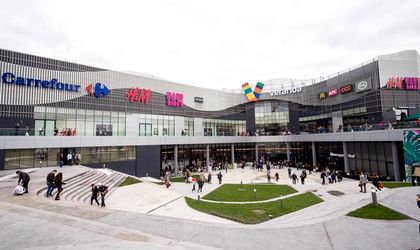 Most of Bucharest's citizens buy their clothes from the closest mall to their homes, with two in five people going there a few times a month, according to a market study.
"Any clothes' brand needs to take into account the location of a store in a mall or in a commercial center, because 96 percent of the interviewed persons within the study buy clothes from here. Romanians prove to be extremely practical so that proximity is the main factor in choosing a mall, so that 43 percent of the interviewed people said they go the closest mall of their houses. The high number of stores (30 percent) and the uniqueness of the brands (24 percent) are also among the selection criteria. Almost half (42 percent) of the respondents go to the mall a few times a month to buy clothes and 28 percent go once a month," says the MKOR Consulting study.
Besides clothes, Romanians go to malls from Bucharest to eat (29 percent) or just for a walk (18 percent).
"The preliminary documentation regarding the products or stores of interest from mall are made using Google for 60 percent of the interviewed people. When they are in front of a shelf, most of the clients (73 percent) ask information directly from the store personnel," says the source.
The study was made in November among the clients from five representative malls from Bucharest. There were 398 interviewed persons through the method field research.
Georgiana Bendre